Haven't heard of this being done before anyway.  We actually did it a year ago and named it Arctic Kiss.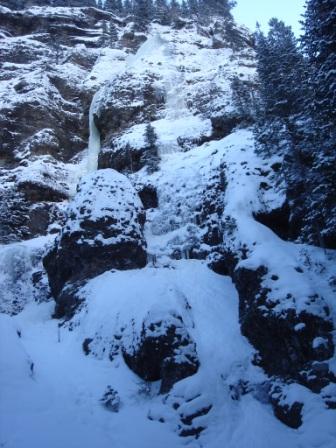 Arctic Kiss is also a champagne cocktail and is to the right of Champagne Sherbet.  It starts about 20 feet right of Sherbet and joins up with Sherbet on its shoulder.  I had never seen this in before but last year it was.  And Althea Rogers and I did it about 2 weeks after the ice fest, so mid december 2007.

Its a lot better than it might look, and was pretty good in fact.  It was thin and technical down low and then just thin up higher at the steeper section.  It took stubbies and was about 4+.

Wonder if it will form this year???
Meg Hall